Background
Skyservice is a North American leader in Business Aviation, with an ongoing focus and investment in their safety management systems and service capabilities. The company is consistently rated within the top three fixed base operations (FBO) locations in North America, servicing a variety of clientele through their five main areas of business: Aircraft Management, Aircraft Charter, Fixed Base Operations, Aircraft Maintenance (Business & Commercial) and Aircraft Sales & Acquisition.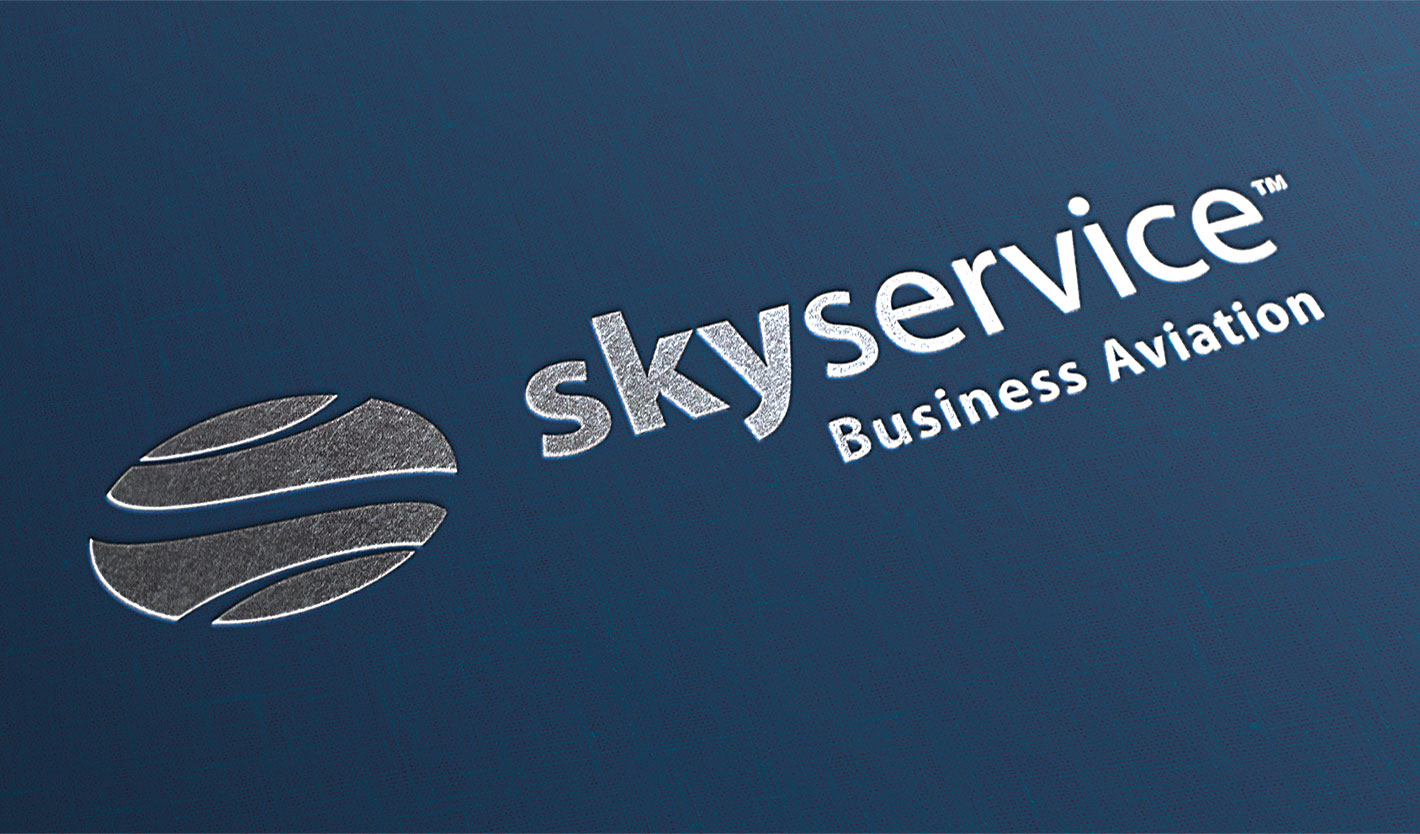 Challenge
Although Skyservice is an established industry leader, their brand identity had become dated and no longer reflected their current position in the marketplace. In addition, usage of the brand across the company was inconsistent. Ascenda Brand Marketing was tasked with initiating a brand refresh, exploring various refinement options for the logo and recommending opportunities to enhance various marketing and brand collateral.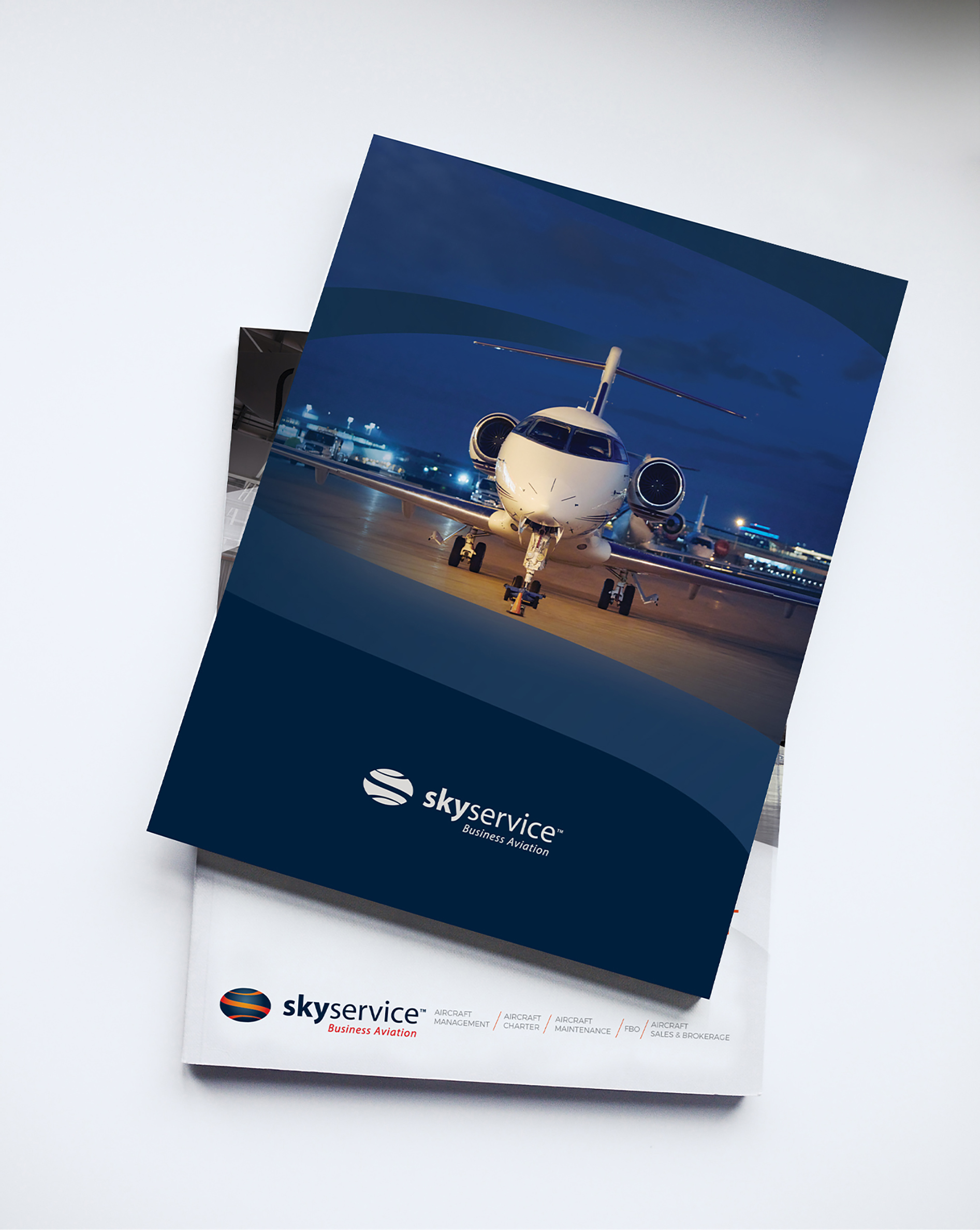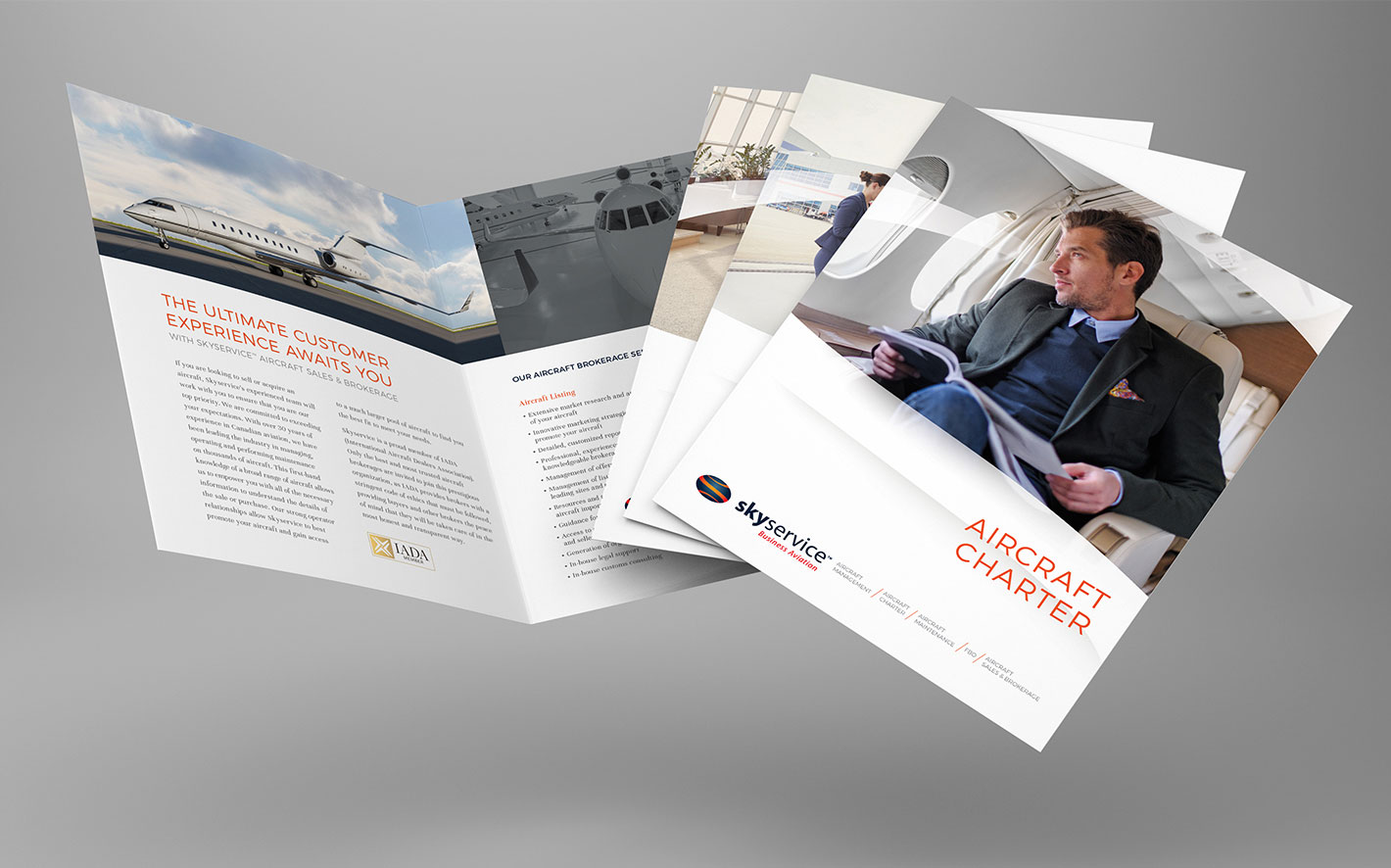 Solution
Leveraging the existing Skyservice logo, we elevated the brand by strategically evolving their identity with updates to typography, colours and graphic cues. These were explored to enhance and provide uniformity across the board. An 'S' (airflow) graphic, based on the logo composition, was created as a visual cue to add movement, continuity, and bring life to the brand.
The enhanced brand identity was used and executed across various marketing materials including brochures, print and digital ads, banners, sell sheets, apparel/premiums, signage and even a large wall mural in the lobby of their main FBO.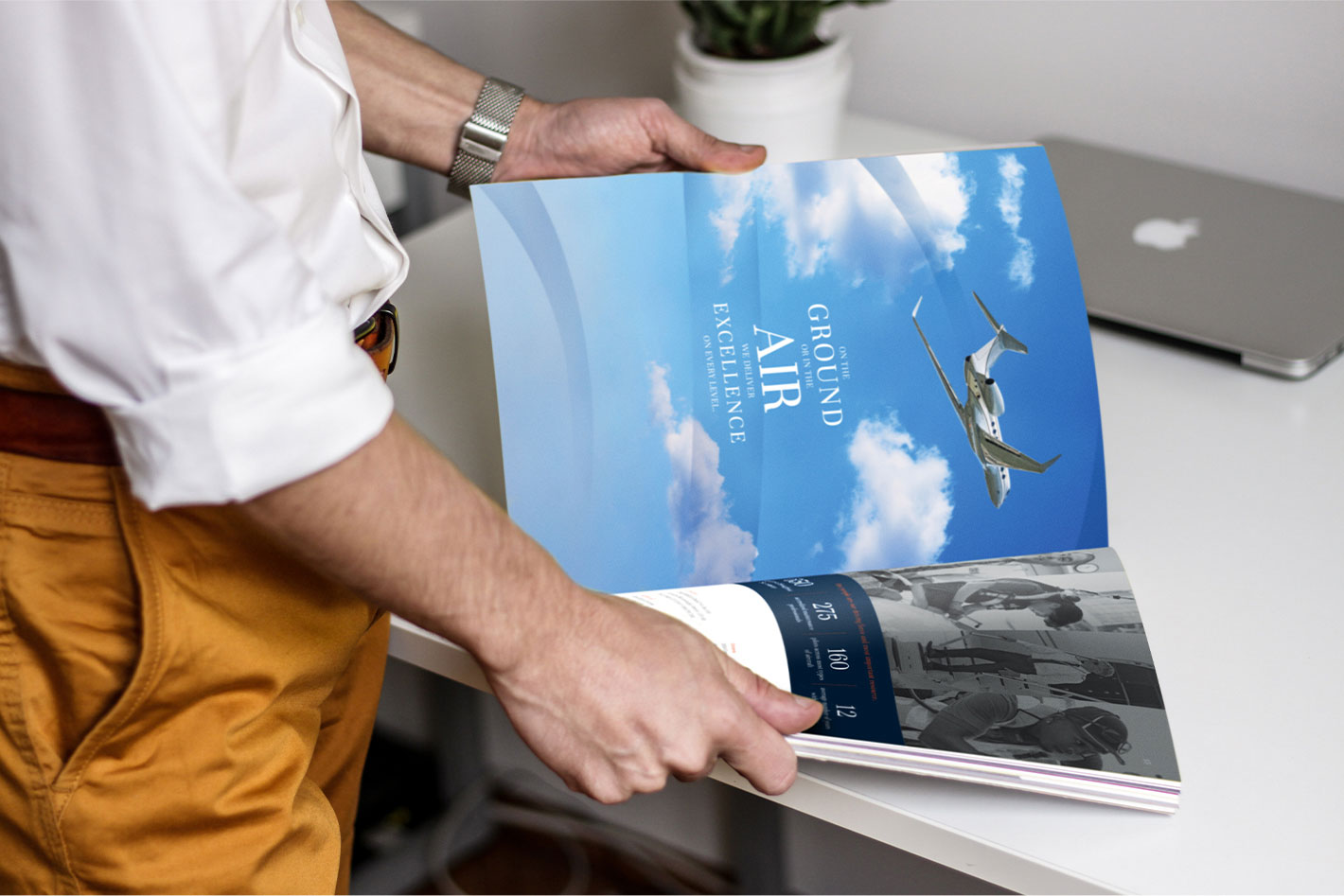 Results
Since the launch of the revised branding, awareness amongst the target audience has greatly increased. The update to the brand and its marketing communications elements helped support the elevated nature of the brand's offering, while aligning with the expectations of their clientele, allowing Skyservice to command a premium for their first-class services.