Background
Located in the most prestigious shopping neighbourhood in Toronto (Bloor-Yorkville), Holt Renfrew Centre (HRC) is an underground retail concourse, surrounded by the world's most luxurious international brands and affluent shoppers. HRC receives over 8 million visitors annually, the result of having a popular anchor tenant, Holt Renfrew, and being part of an integral section of an underground retail concourse which connects two major surrounding properties.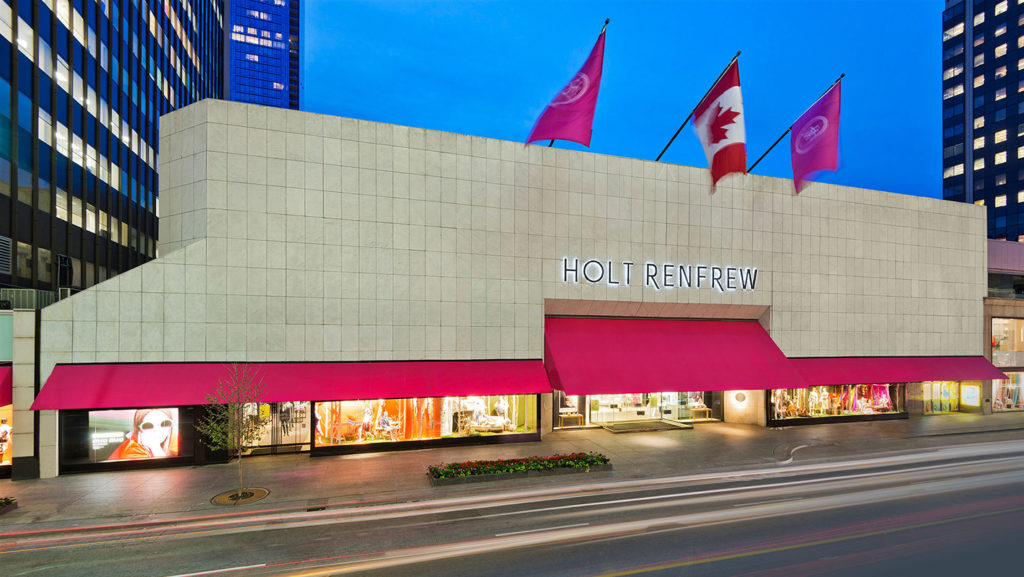 Challenge
Despite the high visitor traffic rate and affluent shoppers, this didn't translate into high sales for HRC. After 5 years of using the same brand campaign, Ascenda Brand Marketing was tasked with a brand refresh and developing an enticing creative advertising campaign that resonated with their target audience, a diverse shopper, primarily a 25-55 aged female, living in a high-end residential community near HRC or working in the surrounding area. The main goals of the campaign were to increase brand awareness and sales in the Centre.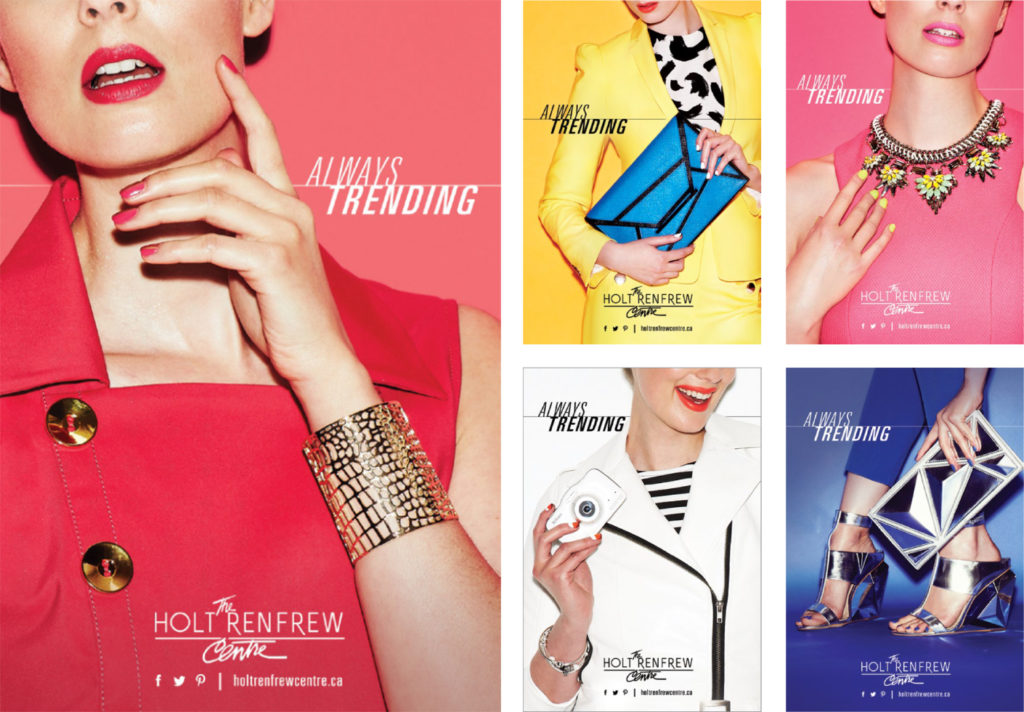 Solution
To reposition HRC as a fashion shopping destination, Ascenda Marketing strategically developed a campaign that focused on trending merchandise from HRC's retailers. A gallery of visually stunning photography was created to support the campaign, promoting the latest seasonal fashion trends that showcased the details coveted by fashion aficionados. A brand tagline was also infused into the campaign, 'Always Trending', clearly communicating that HRC is a destination for fashionable individuals.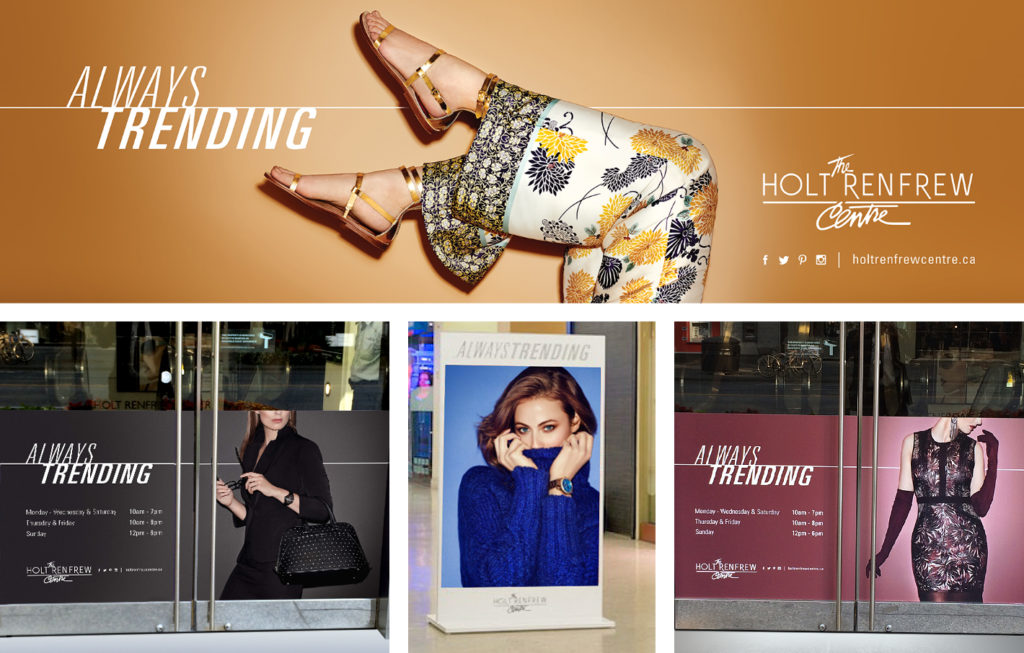 With a limited media budget in a very expensive media market, Ascenda Brand Marketing was very tactical and efficient with its media plans. In-mall placements were leveraged including various posters, digital screens and a large bulkhead banner above the entrance to a major subway station. At street level, a backlit poster and a dynamic oversized door decal were also installed at the main concourse entrance, providing high visibility to pedestrians in the area.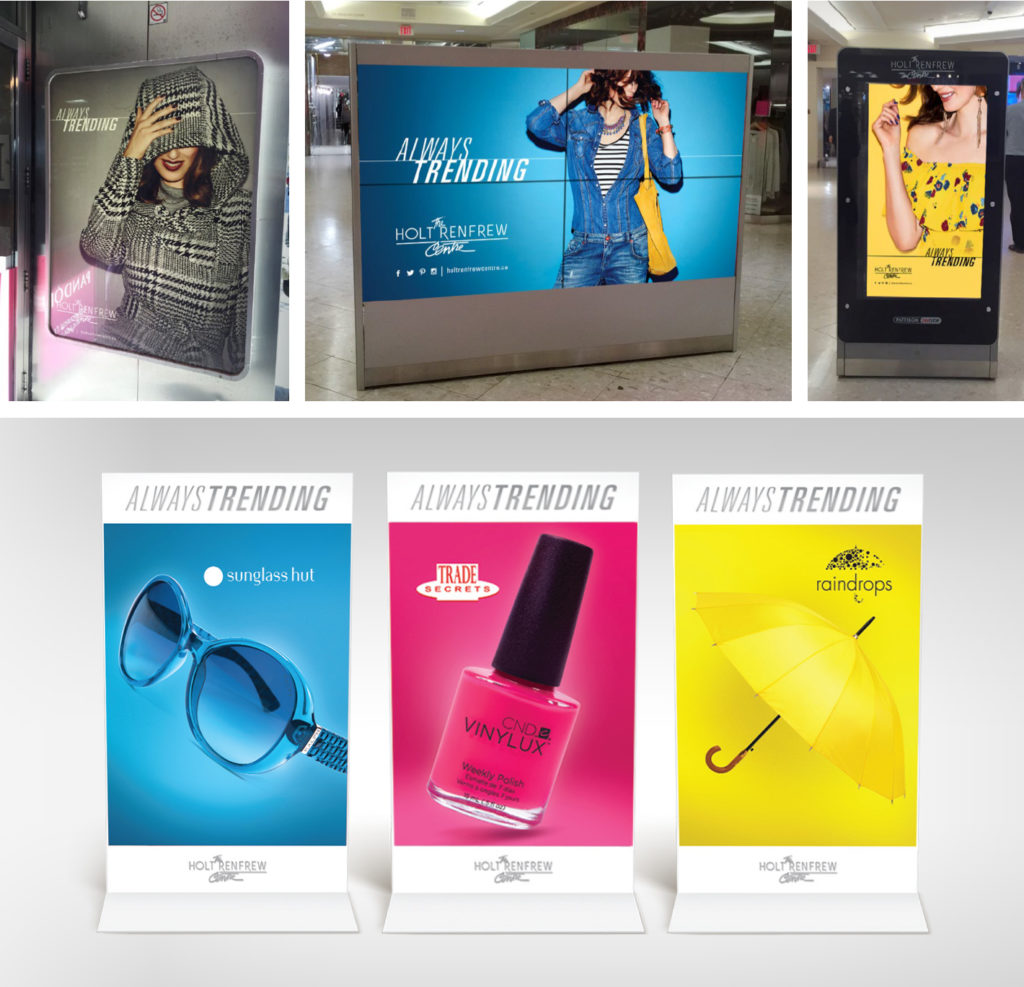 Social media and digital advertisements were also integrated in the campaign to promote website traffic and generate a larger digital presence. The website was redesigned to provide users with a better mobile and desktop experience. To help drive further awareness of the campaign, Ascenda Brand Marketing collaborated with a local fashion blogger to create and share content, 'Curated By Amy', during Toronto's Fashion Week. Since Amy's audience was aligned with HRC's, we leveraged her social channels and blog to sharing authentic and entertaining HRC shopping experience stories.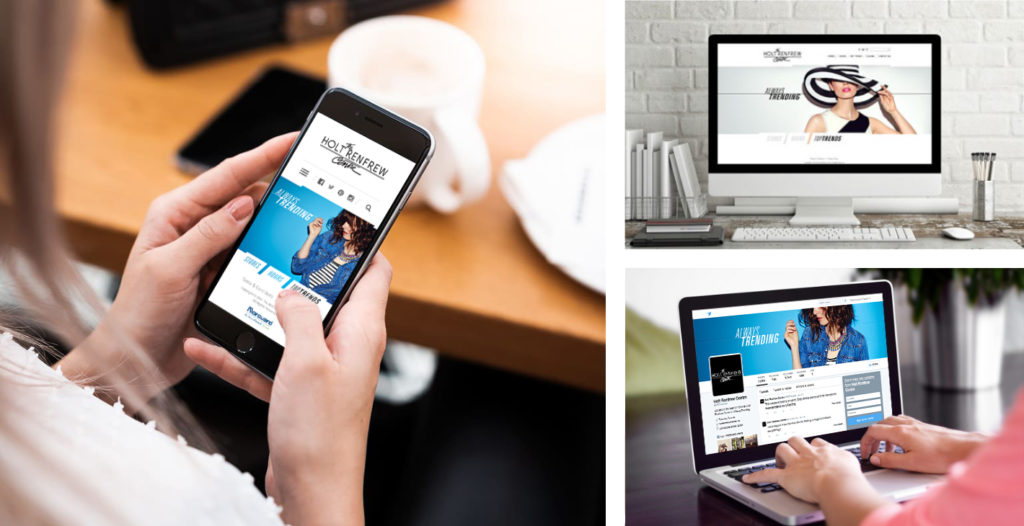 Results
The campaign was an outstanding success! When comparing the refreshed brand campaign after launch to the year prior, the total sales experienced a higher than forecasted increase. Brand awareness also grew with significant increases in digital media reach, impressions and traffic to the HRC website.